Kicking off EA's presentation with some augmented reality for Anthem as a way to show-off was quite cool and gave me some hope for the rest of their time slot, but actually, it was the best part of it.
Andrea Rene came on stage with more gusto and less awkwardness than many E3 presenters and did her best to carry the crowd before launching into a Battlefield V clip. The guys from DICE gave us a look at the BF5 multiplayer, and it looks sharp, has diverse gameplay options and heaps of customisation. The single-player story dives into the real people of WW2, while multiplayer is going to have a battle royal feature after launch. Launching in October, they promised no premium pass and no loot boxes, which is a smart move on their part.


FIFA 19 may look more and more like real game footage every year, but if you're not a fan of soccer, it still won't do much for you. The trailer tried to up the intensity of the FIFA experience, and they used some big names to collaborate, but it's still FIFA, a game for fans. This year it includes the UEFA champions league and more control over every aspect of the pitch.
Andrew Wilson gave us some nice industry projections, a brief look into pioneering and expanding the gaming experiences that EA wants to offer. Streaming games from the cloud, playing on every platform and in HD and new subscription services were the focus. Origin Access Premier for PC launches this year with access to games like Madden, FIFA, BF5 as well as access to the vault already filled with tonnes of games from EA and other publishers. He mentioned being able to "play them first" but didn't elaborate.
Respawn gave a teaser update on what they are working on; Jedi: Fallen Order. Everything was vague and fell flat on the audience, and all we really know is it is supposedly coming holiday season 2019.
Dennis Brannval had the awkward role of coming onstage to tell everyone they realised they straight up screwed the Ewok with Star Wars Battlefront II last year. He explained they took a step back, overhauled the progression system, added cosmetics and the hunt mode. New content includes a Solo focus, with squad updates coming in summer. Dogfights in starfighter mode and a sandbox feature to include outpost and ship capture modes also sound like an improvement, but that's not until later this year. Clone wars content, as well as popular characters; Obi-Wan, Grievous, Dooku and Anakin will all be added soon too.


Coldwood has launched Unravel 2 as of E3; a co-op sequel that looks as good as the first game. It's not just a cute platformer, it has heart enough to carry a story, and I'll definitely get this one. That one guy in the audience who yelled out "oh my god" gets it.
Another of the EA Originals is Sea of Solitude from Jo-Mei studios. It has a strong, relatable and personal tale that makes for an interesting clip and it should be worth playing. It also has a nice mix of creepy and beautiful, and it available early next year.
NBA live 19 is out September 7, and Madden 19 is out later this year too, but from all their flashy clips and attempts to hype the games, there was really nothing much about it.
A nameless mobile game took the stage next, and it was a tap and yawn game from the get-go, no matter how hard they tried to amp it up. I play plenty of mobile games, but this didn't even make it to my "only if its free and I'm really, really bored" list. The real-time strategy game didn't look much different from all the ones on the Facebook ads you don't want, and I'm not the only one that was disappointed by its reveal: Command and Conquer Rivals. C&C as a thoroughly underwhelming mobile game instead of on PC seems like a waste.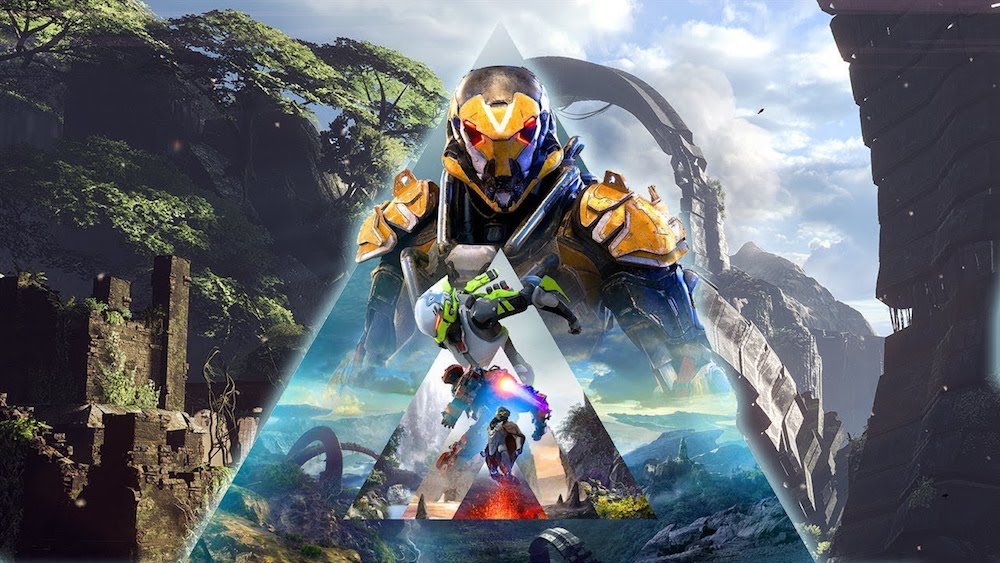 Finally, the Anthem Q&A is what I was really waiting for, and the clips were excellent. It's looking more like the love child of Horizon, Uncharted and Titanfall, and I can't wait to get my hands on it. The Bioware team cleared up a few areas fans were unsure of, like how the story would work as single-player vs. multiplayer. Like all their games, the story is the biggest point, and they reiterated not wanting to dilute the experience just for multiplayer enjoyment. The world is huge, left unfinished by the gods, and leaves room for more story to be added in years to come, making this a living, breathing experience. There will be loads of customisation options, no loot boxes and no pay for power advantages, which is making Anthem sound better every day. I'm starting to think it may actually be worth the wait. Grade: C-